Tochtli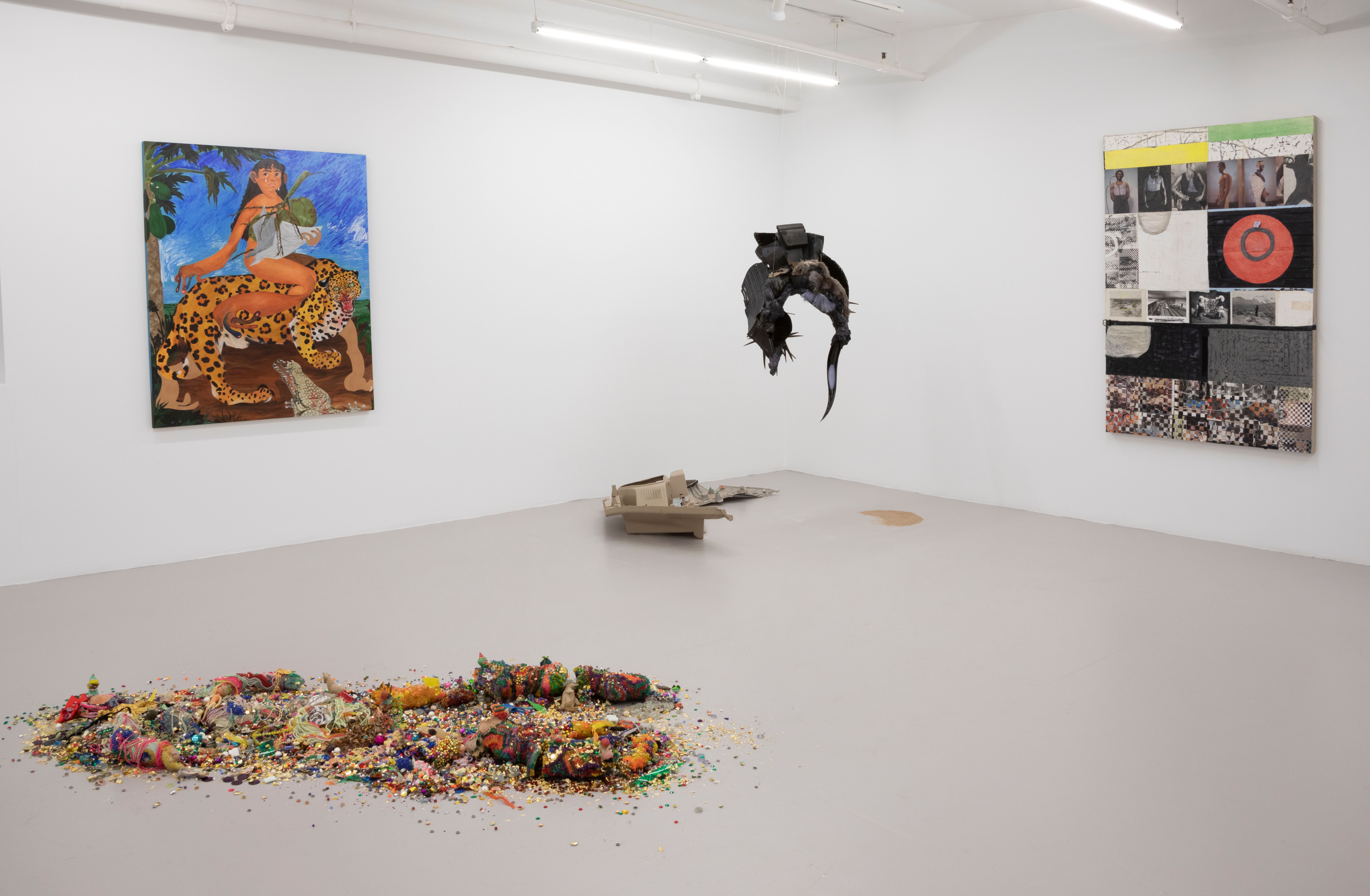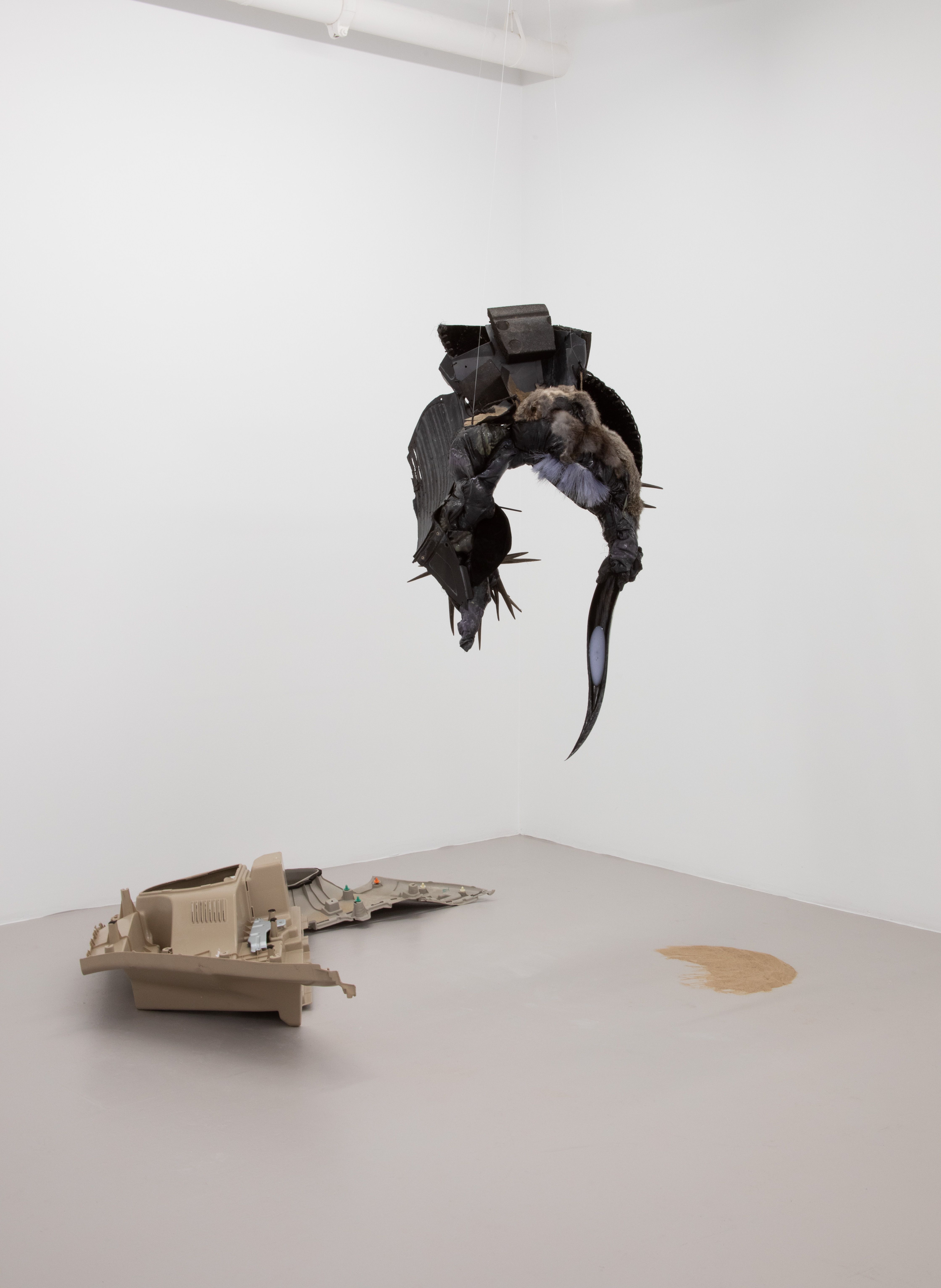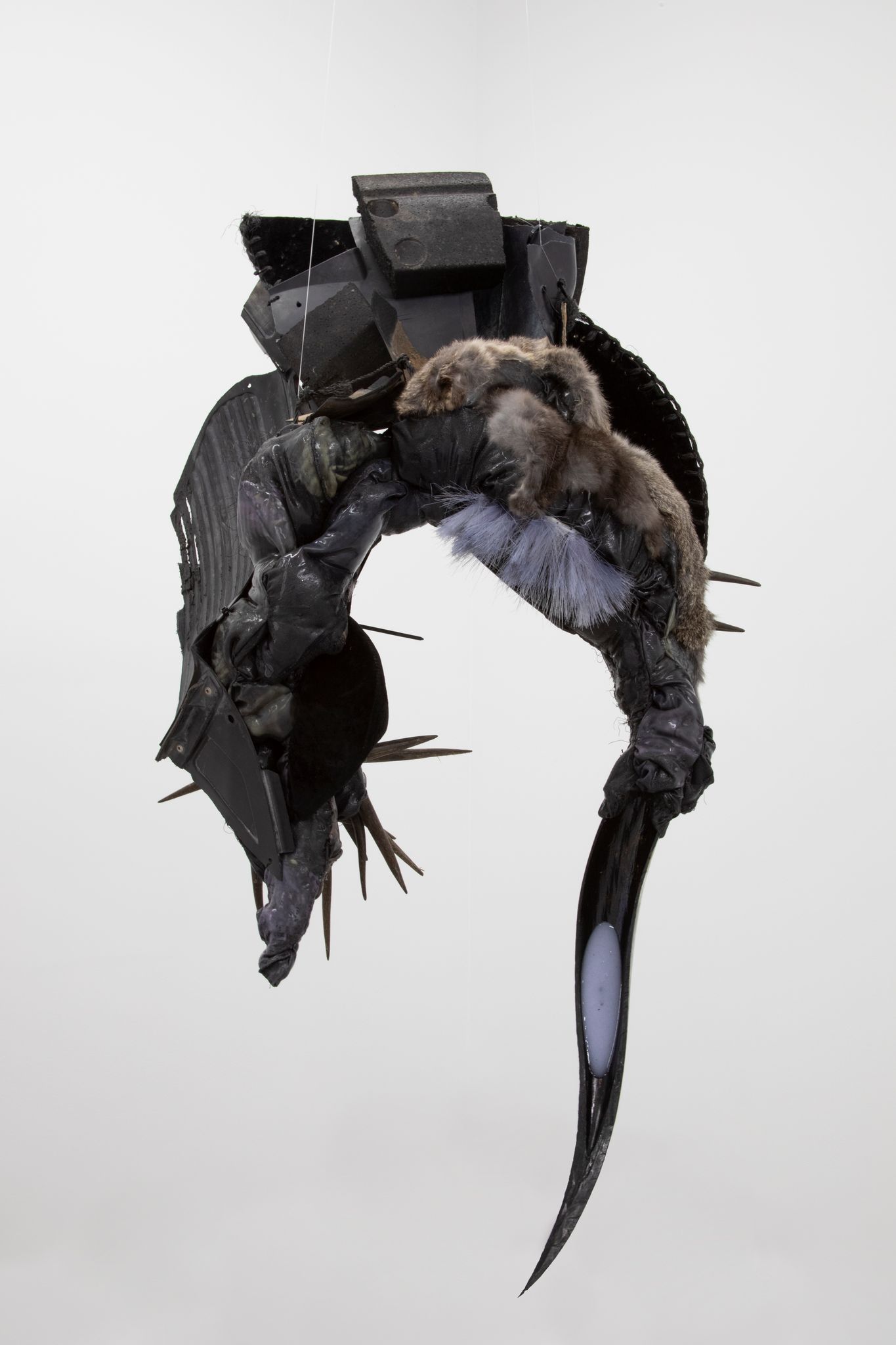 Tochtli travels an omnibus at night down the Chihuahuan Desert to grandmothers house, to see Saint Seiya dubbed in Spanish., 2020




Tochtli slips through the shadowy figures of the night looking for suntanned scorpions that luminesce under UV lights, by using a horn that's bifurcated to become a pincer-like spear. It plunges the tip into the sand to feel the vibrations of passing and burrowed prey. Once a scorpion is located, it levitates forward and shoots out a wad of saliva through its spear to ensnare it.

Tochtli has one big ear made from a mariachi sombrero that flickers and twitches in all directions as it haphazardly funnels the sounds of crickets, cars rushing down dirt roads, roots of cacti pushing against the gravel, and water faucets left unevenly opened at 3:00 in the morning.

It holds a broomstick of chemically receptive periwinkle filaments that detect militarized technologies that allow it to remain undetected. Its headdress is made of fallen parts of trucks going too fast on McNutt Road, used as a lunar panel to gather the energy of the moon to teleport from one borderland to the next.

During winter months Tochtli uses its pincer (painted with black nail polish because it too likes to look good at night) to burrow into the dry Rio Grande riverbed, slowly spurting out its thick saliva membrane around itself to hibernate and wait for the dams to open again.

Here, buried underneath the sand, in catatonic slumber, it lies protected by its breathing membrane that supplies it with water by licking the residual moisture of capricious soil.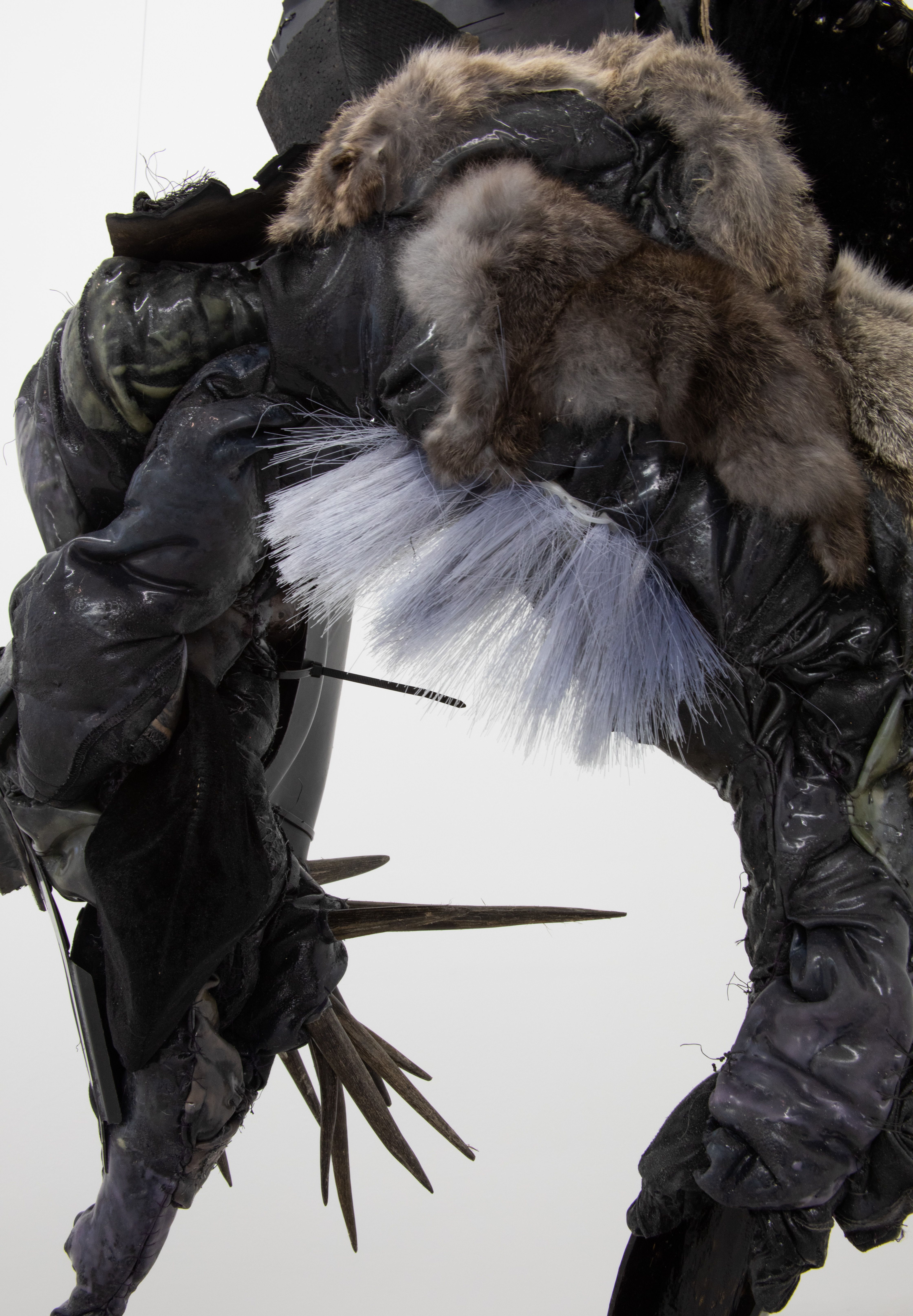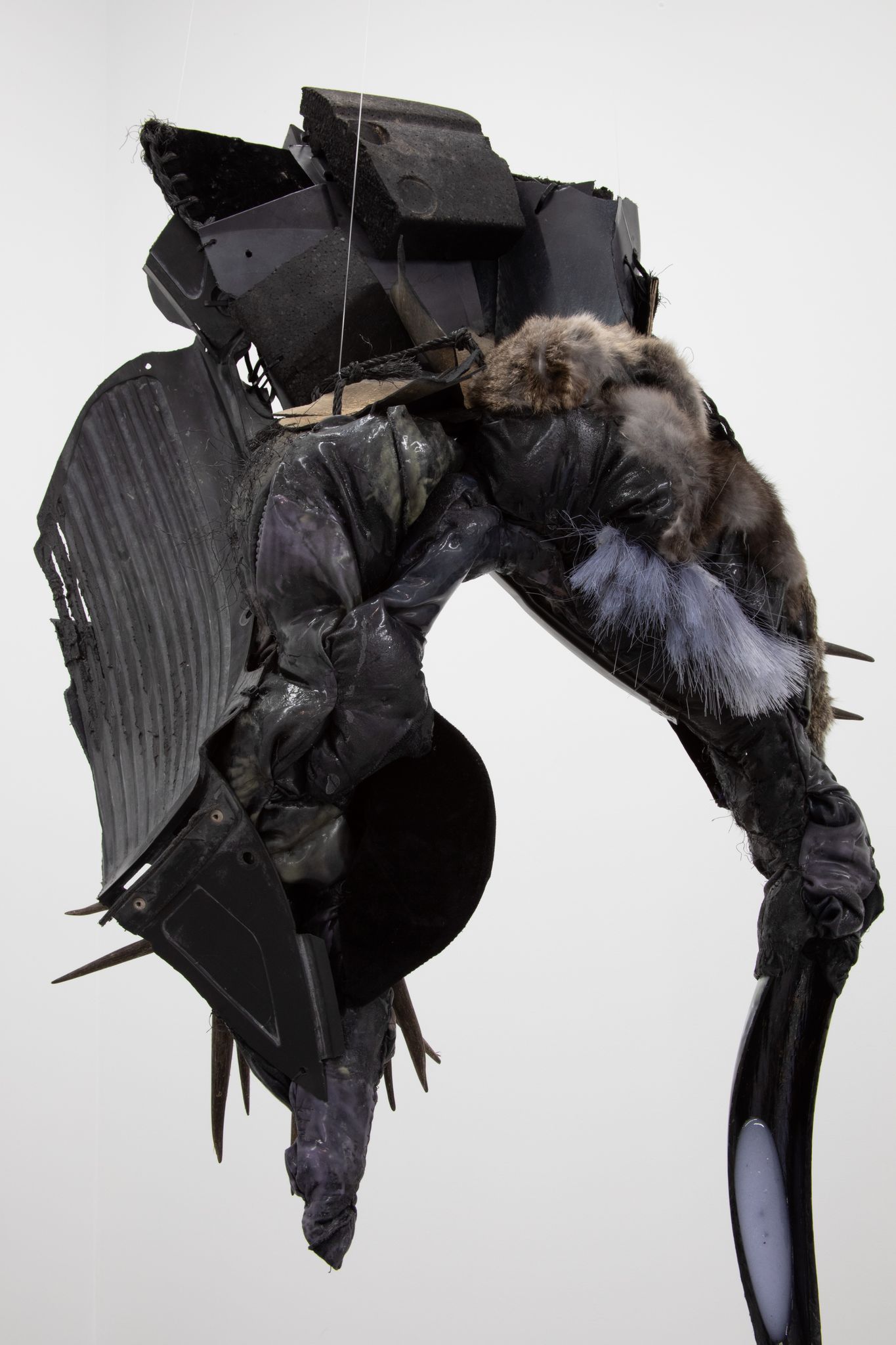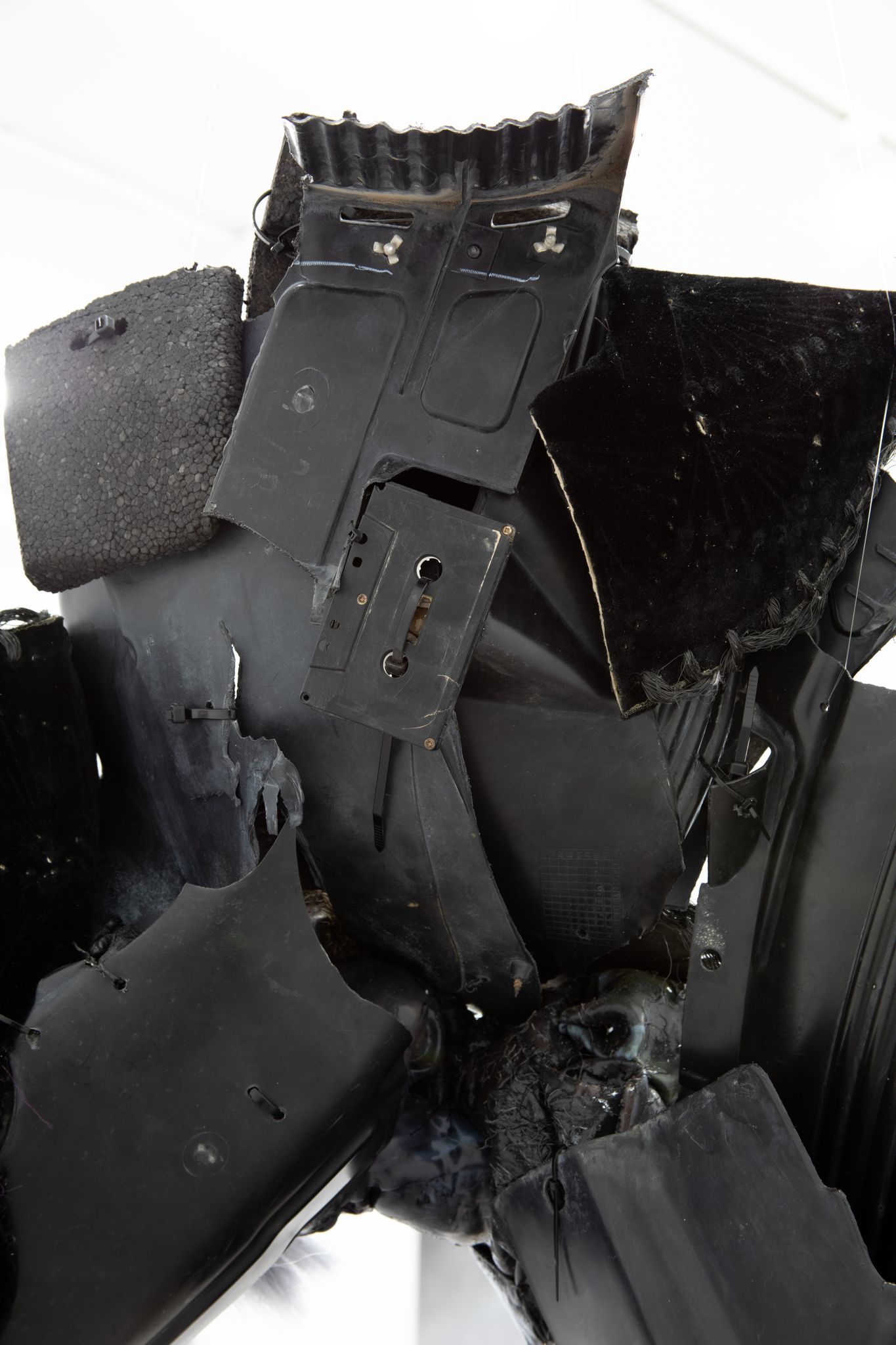 Black sweatpants and 5xl t-shirt, half a bovine horn, rabbit pelt, black plastic twine, blue corn from Maria's garden, small used broom and large car parts found at Flatbush on Tuesday when I had to move my truck for street clean up, black nail polish, fallen truck parts in Mcnutt Road, detritus from the Rio Grande, Gemsbok Horn tips, steel rod, sand from the Chihuahuan Desert, dragon skin silicone, cassette tape, zip ties

48h x 30w in
121.92h x 76.20w cm approx



<<< >>>